The Global Ambassador Team
The Reliv Global Ambassador Team (GAT) was established to form a team of people who work together to help each other and the company "Nourish Our World" with a shared vision, mission and set of core values.

What's It Like to Be a GAT Member?
As a GAT member, you'll be mentoring aspiring business builders and will represent the company at special events and conferences. You'll also partner with Reliv leadership to help develop future strategies, teach and train, and serve as an inspiration to the entire organization. Learn more about how you can qualify.

Meet our Global Ambassador Team members.

Ambassadors must be fully qualified at each level to receive corresponding benefits and bonuses:
Download the Global Ambassador Chart.
Qualification for Ambassador Team in 2023:
| | |
| --- | --- |
| Current Rank | Advancement Qualification |
| Below Senior Director | Advance to Senior Director and achieve Senior Director earnings two months in a row |
| Current Senior Director | Advance to Master Director OR Maintain Senior Director earnings twice during the qualification period* |
| Current Master Director | Advance to Presidential Director OR Maintain Master Director earnings once during the qualification period* |
| Current Presidential Director | Maintain Presidential earnings once during the qualification period* OR Maintain Senior Director earnings 3 times during qualification period* |


*Achieve 3-2-1 Challenge at least once and complete 2,000 PGPV monthly during qualification period (February 2022 - January 2023)
Requalification for Ambassador Team: Qualification and requalification for the Ambassador Team in 2023 will occur in 2022. You must requalify for the Ambassador Team each calendar year.
For example, if you qualify or requalify in April 2022 for the 2023 Ambassador Team, you may participate in communications and bonuses for the remainder of 2022 and all of 2023. Trip and other incentives to occur in 2023.
✓ Complete 3-2-1 Challenge in a month at least once in 2022
> Sign up 3 Distributors
> Sponsor 2 Fast Starts
> Promote 1 Master Affiliate
✓ 2,000 PGPV monthly
February 2022 - January 2023
✓ Frontline Distributor Advancement to Director or above
✓ Maintain Senior Director earnings 3 times during the calendar year AND increase annual earnings (retail profit, wholesale profit, overrides) by 5%
Benefits:
✓ P50,000 qualification bonus for those who retained their current level
✓ Monthly GAT bonuses begins the month following qualification/requalification and extends through following quakification period.Reliv Asia

Reliv Asia Pacific Global Ambassador Team members will qualify for extra night/s at 2023 WYW Trip
Global Ambassador Team Bonus
| | |
| --- | --- |
| GAT Bonus | Bonus Qualification |
| 5% cash bonus of earnings | Qualify monthly with P150,000 check (minimum 50% from OVR) + 50,000 PGPV in 5 levels |
| 10% cash bonus of earnings | Qualify monthly with P300,000 check (minimum 50% from OVR) + 100,000 PGPV in 5 levels |


Meet Reliv's Hall of Fame Members
The Reliv Hall of Fame is a Lifetime Achievement Award recognizing the top earners in the company. Our Hall of Famers have changed the lives of countless people and played an instrumental role in advancing Relìv's mission to Nourish Our World.
As with any independent business, success as an Independent Reliv Distributor requires a significant amount of hard work and dedication. The individuals featured in this material offer a glimpse into the lifestyle and economic benefits they are enjoying through the Reliv opportunity as a result of their own skills and personal effort. These stories are examples only and are not intended as averages or guarantees.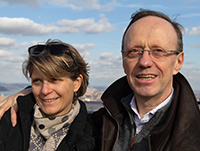 Françoise & Pierre Poulizac
France
Françoise and Pierre Poulizac joined Reliv 13 years ago and have built a strong and growing business that has allowed them to balance working around their family, including 10 grandchildren! They have been on numerous trips around the world with Reliv and put their success down to being authentic and genuine when meeting new people.

"If you are convinced about the quality of the Reliv products and the company that you are working for, share your passion. Don't try too hard – if you are a 'true' person, people will feel it and follow you. If you are convinced about what you are doing, you will succeed!"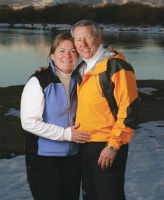 Carol & Joe Felger
Naperville, IL

"You can't put a price tag on helping other people achieve their dreams," says Joe Felger, of Naperville, Illinois.

That is exactly what he and his wife, Carol, have been doing with Reliv since they started with the company nearly 26 years ago. In the process, they have built a phenomenal business together, traveled all over the world and become champions of Reliv with unwavering commitment.

For Joe and Carol, watching people discover the Reliv vision and take off is the best part. "We believe in this with our heart and soul," Carol says.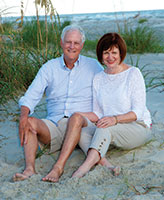 Les & Joyce Ferguson
Dayton, Ohio


Joyce and Les Ferguson were single parents when they each became Reliv Distributors in the early '90s. Almost three decades later, the couple marvels at how Reliv enabled two ordinary people to create something extraordinary in their own lives and affect the lives of so many others.

"We met at a Reliv event, got engaged at a San Diego Reliv Conference and married in 1994," Joyce recalls. "With five young daughters to support — two of his and three of mine — we quickly realized that what we wanted was right in front of us with Reliv."

The Fergusons' vision of the future includes continuing to enjoy the work and play of Reliv. "We want to continue to travel the world with Reliv," Joyce says. "Now is not the time to rest — it's the time to pour it on!"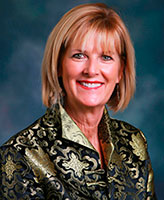 Mindy Jones
Alpharetta, Georgia


It's shocking to hear Presidential Platinum Ambassador and new Hall of Fame member Mindy Jones of Atlanta, Georgia, say that she isn't a natural salesperson. After all, she has achieved Reliv's highest Distributor ranks, taken more than 100 trips between conferences, special events and dozens of trips won and enjoys a life she never thought possible.

Mindy exudes humility and gratitude as she talks about her journey to success, and always remembers the people who helped her along the way. "[Fellow Reliv Hall of Famer] Tom Pinnock introduced me to Reliv and trained and worked with me all those years ago," she recalls. "One of the things Tom is incredible at is painting the picture of what is possible with Reliv. He gave me the confidence to start my business. He and countless other Reliv Distributors have inspired my success ever since."

Doug & Trish Fischer
Colorado Springs, CO

Trish and Doug Fischer of Colorado Springs, Colorado, were looking to make a change when they discovered Reliv twenty-two years ago.

"Although we didn't know exactly what it was, there was something very important missing from our life," Trish states. "It wasn't long after I started building my Reliv business that we recognized what we'd been missing out on all those years."

Trish had retired from her nursing career and was home with their children while Doug was spending half of every week on the road with his corporate sales job. On the same day she committed to putting her family on the Reliv products, Trish decided to join the business as a Master Affiliate.

Tom & Valarie Moody
Chicago, IL

In 1988, Tom Moody of Chicago helped raise start-up capital for the launch of Reliv International. Impressed with his achievement, Reliv president Bob Montgomery asked Tom if he'd like to be the company's first Distributor. "I was a financial guy," Tom says. "I had no interest in network marketing."

But he knew Reliv had a solid product and agreed to become a member of the board of directors. A year later, after watching the rapid growth of the company, Tom decided network marketing might be a good idea after all.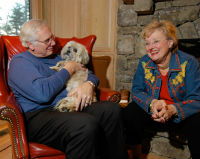 Henry Leissing &
Doris Smith (In Loving Memory)
Flat Rock, NC

Many in the Reliv family know Doris Smith Leissing's story and have drawn inspiration from her remarkable achievements. Coming into the organization more than 20 years ago, hoping to earn a little extra income, finding herself a widowed mother of three with just one opportunity before her — her budding business.

"I didn't have much self-confidence back then. I was home-schooling my daughter, caring for my aging mother and hadn't worked as a nurse for 30 years," says Doris. "But I had a work ethic, a need and an opportunity. I grew and learned; I made mistakes and learned from them."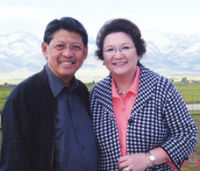 Aurora & Raul Paredes (In Loving Memory)
Dallas, TX

The Reliv Hall of Fame is filled with everyday people who chose to make their dreams a reality. Double Platinum Ambassadors and new Reliv Hall of Famers Raul and Aurora Paredes started living the lifestyle they always wanted in 1993.

"When Reliv came into my life, I was just praying for better health. When I got excellent results, I realized Reliv had a meaningful opportunity that would help others as well," Aurora says. "I never dreamed we would eventually be able to bring Raul into the business. I love working together with him — he is my best friend!"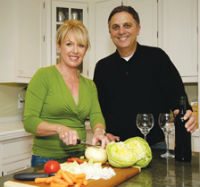 Karen & Tom Pinnock
St. Louis, MO

Four-time Platinum Ambassadors Tom and Karen Pinnock have just moved back to St. Louis, MO so that Tom could assume his position of President of Sales & Marketing. Tom and Karen work hand-in-hand with Reliv corporate leaders to develop the best tools, technology and products for Reliv Distributors.

Tom and Karen know they are living a good life, and they love to share Reliv with others.

"Reliv's products really do change lives," Tom says. "You've got to have a product that you really believe in. I feel that I have a moral obligation to get people on these products."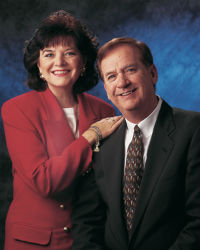 Marge & Jim Rodgers


When Jim Rodgers decided to start a Reliv business in 1990, his wife, Marge, tried to talk him out of it. Her doubts were soon dispelled as they experienced success and realized what the business could do for them.

"Our initial goal was to earn supplemental income each month to put aside for retirement and help pay for our two daughters' college," Jim said. "Shortly after getting involved with Reliv, we began to understand the power of multiplication and really raised our concepts of where this business could take us. It was the business that attracted me to Reliv, but as I heard the health results from our unique products, I was hooked."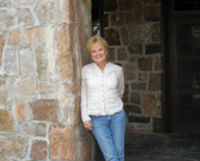 Gayla Renton
Broken Arrow, OK


The way Platinum Ambassador Gayla Renton tells it, her route to Reliv started as an accident – one that would ultimately take her all the way to the Reliv Hall of Fame.

"I tried the products and loved them. Everyone around me noticed the results. They would ask, 'Did you do something different?' I told them about Reliv, and from there I became a sort of accidental Distributor," Gayla says.

Gayla has come a long way since her first days with Reliv in 1995, but she still thinks of herself as a Distributor first. The Hall of Fame is just a reward for her hard work.

Sandy & Jim Schaben
Columbus, NE

Presidential Platinum Ambassadors Jim and Sandy Schaben of Columbus, Nebraska, weren't looking for a financial windfall when they found Reliv — they had a successful equipment distribution business. But after experiencing tremendous health results, the Schabens felt that they had no choice but to share Reliv.

Their journey over the past two years has been eye-opening, as they have led hundreds of people to better health and an escape from the rat race.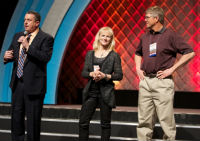 Pam & Dean Thielen
Elkhorn, NE

Almost 20 years ago, personal trainer Pam Thielen of Elkhorn, NE, was looking for a nutritional supplement to recommend to her clients. Instead, she found a whole new lifestyle.

"I knew Reliv supplements were the answer. These products were different than anything else I had tried," Pam explains. "I was so excited after my first meeting with [Reliv Hall of Famer] Trish Fischer that I joined the business right away."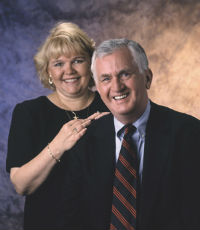 Jane & Pat Rodgers
Chicago, IL


Before discovering Reliv, Silver Ambassadors Pat and Jane Rodgers from Chicago, IL were looking for the right business opportunity.

"For 22 years I earned straight commission and did okay financially, but each month I had to start over," recalls Pat. "With Reliv, what you do today will continue to work for you for the rest of your life - and beyond!"

Pat and Jane are laying the groundwork for their future and that of their children, who'll inherit their business when they retire.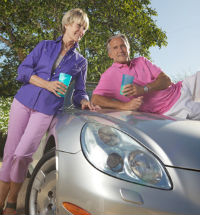 Linda & Richard Vance
Clayton, CA

Reliv is a melting pot of opportunity. Double Platinum Ambassador Linda Vance of Clayton, California, credits her own success in Reliv to an entrepreneurial mentality and the understanding that you must give in many ways before you receive.

"Focus and effort make all the difference," she says. "Reliv is not a hobby to me but a serious business.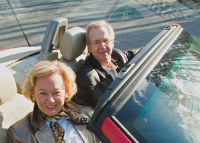 Betty & Phil Wolf (In Loving Memory)
Henrico, VA

You never know where you're going to find Double Platinum Ambassadors Phil and Betty Wolf. They spend part of the year in Virginia, summers at the lake in Michigan, and a lot of time helping others all over the country, with no plans to slow down.

That philosophy has gotten them far in their 24 years with Reliv. When the Wolfs first saw Reliv, Phil was looking for a business with purpose. Betty wanted to see Phil free from the stress of corporate life.