New Distributor Welcome Kit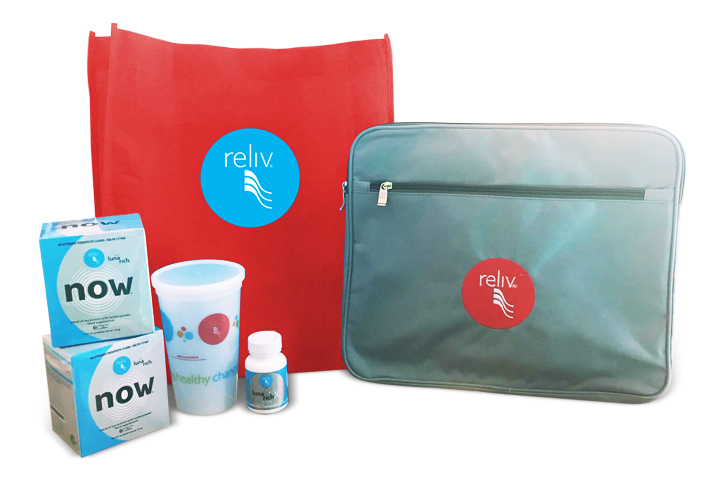 Building a successful Reliv business starts here! When you become a new Reliv Distributor, you'll receive a kit filled with business-building tools and all the information you need to share the Reliv story. Inside your kit you'll find:
Note: Distributor kit without sample products and shaker cup is also available.
For more information about becoming a Reliv Distributor, call our Distributor Relations Department at (+632) 88126889.